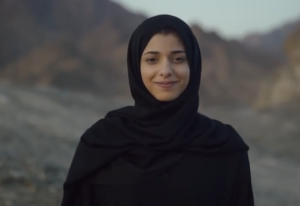 The use of a Muslim woman and images from foreign countries to the tune of This Land Is Your Land has sparked controversy, reports Al Arabiya.
The Jeep commercial which aired during the Super Bowl was criticized by some for taking an American tune and mixing it with what the critics considered un-American pictures.
Maybe #Jeep can sell all their vehicles to MUSLIMS because good Americans shouldn't buy them. Screw New World Order and #Jeep

— bill milam (@MilamBill) February 2, 2015
But others quickly applauded the commercial.
Thank you @Jeep for celebrating diversity by featuring a Muslim woman in your #SuperBowl ad! http://t.co/q573tJq1YF pic.twitter.com/ca3ylsRCwS

— MPAC (@mpac_national) February 2, 2015
You can watch the commercial in its entirety below.