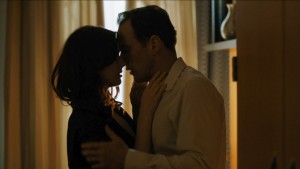 The Sundance Film Festival just wrapped up this past weekend and once again the prestigious festival was a showcase for many minority filmmakers.
YOMYOMF listed six Asian American themed films at Sundance this year.
KWIT also noted that this year some of the hottest films at the festival were from minority filmmakers. Diversity is something that's on the radar at Sundance.
"As the mainstream has revealed itself to be shockingly homogeneous, the role that we play, as a pipeline of storytellers going into that, is significant," said Keri Putnam, executive director of the Sundance Institute. "What we're finding is the ones with different backgrounds are having more trouble getting their second film off the ground at the same rate as, you know, a white male storyteller might."
Some at the festival say it comes down to economics and with the changing demographics will come a change in what's produced out of Hollywood.
"This is the new majority," said Charles King, a partner at William Morris Endevor. "And it's not about, 'Hey let's make some movies about this marketplace because it's the right thing to do.' No. If you want to stay relevant, if you want to make money, you want your companies to continue to thrive, you have to understand this marketplace or else you won't be as relevant."