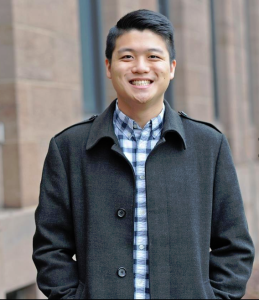 Wesleyan University President Michael Roth reportedly declared ethnic studies a "dying field," during a meeting with Asian American student leaders on campus, reported Alton Wang in his personal blog.
The students had asked for the meeting to discuss Asian American Studies and the lack of Asian America in the university curriculum. Wang, who attended the meeting, described it as "increasingly contentious."
Wang acknowledges he doesn't remember the exact quote, but quoted Roth as saying something very close to "ethnic studies is a dying field of study."
"President Roth, I assure you—despite what your "friends in ethnic studies" are telling you, ethnic studies in this country is not dying," Wang wrote in his blog. "Because a discipline may evolve over time to attract different mediums, different foci, different points of discourse, does not mean it is over. Because some people might be more interested in studying black and brown bodies in pop culture does not mean that is ethnic studies. Just because some people may not immediately jump to teaching an African American history course, or Asian American history course, does not mean that they do not study ethnic studies."
Meanwhile supporters of Asian American Studies are asking community members to sign this letter to the University.
What Roth reportedly said is completely different to how he addressed a group about African American Studies.
You can read about that in Alton Wang's blog.