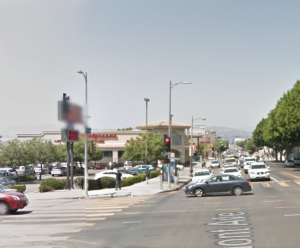 The new permanent home of the Korean American National Museum will now include additional housing, reports LA Curbed (photo from Google Maps)
The museum which has moved six different times in recent years will be built on a site that is now a parking lot on Sixth and Vermont in Los Angeles' Koreatown.
The three story site has now been expanded to seven stories to include 101 apartments that will sit atop two stories of museum space.
It will also include a community auditorium and study space. A parking garage will accommodate 146 cars.