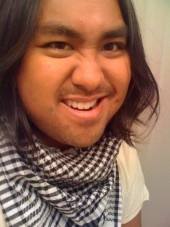 Veteran actor and director Clint Eastwood turned to Filipino American Geoffrey Miclat to cast his last two films, reports the Inquirer.
Miclat casted the principal roles in the controversial American Sniper and Jersey Boys, both which came out in 2014.
He is just 33-years-old and clearly on the rise. Miclat is one of the youngest casting directors for an Oscar nominated film. American Sniper earned five Oscar nods.
"Clint Eastwood is amazingly loyal," said Miclat who was born in New York. "I started working with Phyllis Huffman as a casting intern on Mystic River. I worked my way up to casting assistant and, eventually, casting associate. Phyllis passed away during Letters from Iwo Jima in 2006. But Clint, loyal as he is, continued to hire me as a casting associate and, ultimately, his casting director.
"I always hoped I would become Clint's casting director but I didn't think I would get the call when I was 32. I was stunned, amazed, nervous, thrilled, grateful and proud but ready."
For American Sniper, Miclat presented Eastwood with his finalists for each character and the Oscar-winning actor/director circled his favorites. Miclat has also had the opportunity to work with other great directors as well. You can read about that and how he got his first big break in the Inquirer.