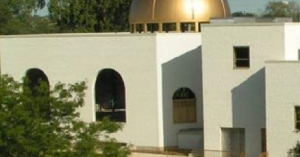 A lawsuit is expected to be filed in the coming days by several women who accuse the founder of the Institute of Islamic Education near Chicago of sexual abuse over a period of decades, reports the New York Times.
Mohammad Abdullah Saleem is considered the Billy Graham of the South Asian community.
Accusations like this against religious leaders are unfortunately nothing new in the United States, but in this religious community and its strict moral code, this is particularly shocking.   Sex is still a taboo subject for many and something like this can render a woman unmarriageable.
The imman or worship leader says his accusers are lying and come from "individuals outside our community."
In a statement the school said "The individuals involved do not wish to seek privacy and resolution, but are actively seeking publicity for their claims."
The woman who originally made the accusation says she worked as a secretary at the school. She said Saleem put her on his lap, lifted her dress and groped her.  Saleem issued an apology for unspecified actions, according to Omer Mozaffar who mediated the case.
When word came out about the apology, other women came forward and said they were sexually abused by Saleem.
You can read more about the allegations and Saleem in the New York Times.