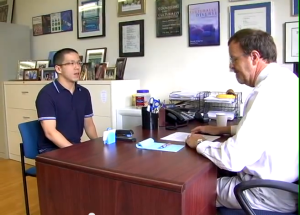 Are you a member of a marginalized group?
Has someone ever done something to insult you without even realizing it?
You may have been a victim of a microaggression.
Derald Wing Sue is a professor of psychology at Teacher's College at Columbia University. He is the author of Microaggressions in Everyday Life–Race, Gender and Sexual Orientation and Microaggressions and Marginality.
"Microaggressions are the everyday slights, putdowns, and insults that people of color, women and LGBT populations or those who are marginalized experience in their day to day interactions with people. Microaggressions often times appear to be a compliment but contain a hidden insult to the target groups in which it is delivered."
A common one endured by Asian Americans is being complimented on your English language skills when you were born in the United States. The term has been embraced by many college students and entire tumblirs have gone up with people listing the microaggressions in their lives. People who engage in microaggressions may not be racist, according to Sue.
"People who engage in microagressions are ordinary folks who experience themselves as good, moral, decent individuals. Microaggressions occur because they are outside the level of conscious awareness of the perpetrator."
You can hear Sue elaborate on these thoughts in the video below. You can also read a blog in Vox by Jenee Desmond-Harris.
Have you experienced microaggressions? Share your stories below.