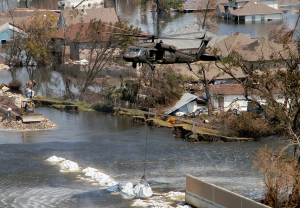 Five Indian men who say they were lured to the United States and forced to work under inhumane conditions have been awarded $14 million by a US court in a human trafficking case, reports the Business Standard.
A federal court jury in New Orleans found Alabama-based Signal International guilty of labor trafficking, fraud, racketeering and discrimination. The violations occurred after Hurricane Katrina in 2005.
"They viewed them as expendable, almost like pieces of equipment to handle the backlog of work," said Alan Howard of the Southern Poverty Law Center.
The firm said its disappointed in the ruling and is considering an appeal.
You can read about how the scheme worked in the Business Standard.