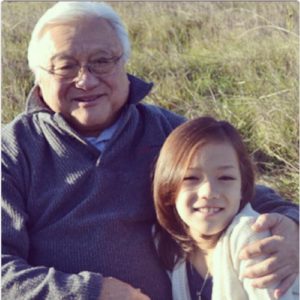 Rep. Mike Honda (D-CA) is expanded on a tweet he sent out announcing he has a transgender grandchild.
The tweet which has been favored 11,000 times and retweeted 6,500 times has generated both positive and negative response.
Honda explained to to KGO-TV/ABC7 News that 8-year-old Malisa was born Brody and has been consistent about her gender identity since her infant years.
"When she was 18 months she says, 'I'm a girl.' And when she was 2 years old she said, 'My name is Malisa,'" Honda said.
He said Malissa's parents and brothers have been very supportive of Malissa who he says gave him permission to talk about her.
You can hear more of Honda's comments and reaction from the LGBT community in the video below from KGO-TV/ABC7.
As the proud grandpa of a transgender grandchild, I hope she can feel safe at school without fear of being bullied. pic.twitter.com/NDIfOdW9sk

— Rep. Mike Honda (@RepMikeHonda) February 18, 2015
(An earlier version of this story used the word transgender as a noun. We apologize for the error)