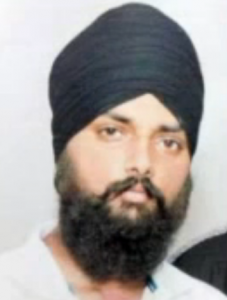 A grand jury has handed down a hate crime indictment against a truck driver accused of mowing down a Sikh man in New York, reports CBS NY.
"The defendant is accused of an unprovoked attack that allegedly began with the defendant driving by the victim and his friends and calling him a terrorist and ordering him to leave the country," Queens District Attorney Richard A. Brown said in a news release. "After an exchange of words, the defendant allegedly struck the victim intentionally with his vehicle and dragged him along the street."
Joseph Caleca could get 25 years in prison if convicted.
His victim Sandeep Singh (pictured) was dragged several hundred feet after being hit.
RELATED STORY
Man Charged in Hit & Run Hate Crime Against Sikh Man in NY