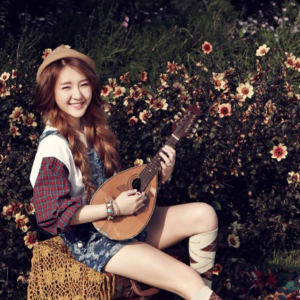 A coming of age movie centered around Korean Americans and a new cable TV show about three teenage girls who form a KPop group have both been given the go ahead.
Make It Pop which will air on Nickelodeon was created by Nick Cannon and Thomas Lynch, reports Kore-Am. It will star Megan Lee (Pictured) who meets two other girls at an international school, form a bond over their love for KPop and eventually gain fame at the school after they form their own group.
The show will air as a half hour comedy and will co-star Louriza Tronco and Erika Tham.
Some on social media have expressed skepticism, criticizing the lack of Asian males casts in a program about a music trend in which the popularity of Asian male stars has been soaring for years.
Others fear Make It Pop will fetishize Asian women.
On the movie front, KTown Cowboys will premiere at South by Southwest in Austin, Texas on March 15, reports All KPop. It is executive produced by Ken Jeong and is directed by Daniel Park.
The show originally launched as a web series in 2010.
It stars Shane Yoon, Danny Cho, Peter Jae, Bobby Choy, and Sunn Wee.
Daniel Dae Kim and Jeong will both make an appearance.
You can watch the trailer below followed by the original webisode in 2010.

(This post has been updated to include reaction to Make It Pop).