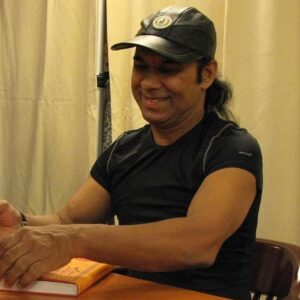 The guru and founder of Bikram yoga has been accused of rape and or sexual assault by women in six separate lawsuits, reports Yahoo.
The latest lawsuit was filed in Los Angeles by a woman who said Choudbury reached into her pants during a teacher training in 2010.
The first case was filed two years ago and more have followed as word of the cases rocked the yoga world, according to the New York Times,
"The cases are moving very quickly," said Mary Shea Hagebols, a lawyer who filed all six cases. "Any stays have been lifted, and we're moving full steam ahead."
Many yoga devotees have remained loyal to Choudhury despite the suits and his attorneys vow to fight each case.
"Mr. Choudhury and the Yoga College are disappointed that these women have made lurid accusations apparently to exploit the legal system for financial gain. Their claims are false, needlessly bring shame upon the Yoga Community, and dishonor the health and spiritual benefits that Bikram Yoga has brought to the lives of millions of practitioners throughout the world. Mr. Choudhury holds sacred the trust of his yoga students, and his life's work has been dedicated to demonstrating he is and always will be worthy of their trust," Choudhury attorney said in a statement.