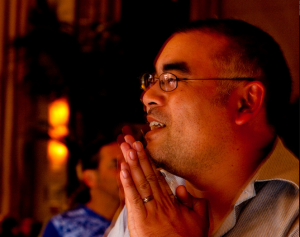 Thai American Dan Santat has been  named the 2015 recipient of the Caldecott Medal (Photo by Rita Crayon Huang) .
The award goes to the artist of the most distinguished American picture book for children.
Santat won for his work on the award-winning book, The Adventures of Beekle, which he both wrote and illustrated.
The story is about an imaginary friend who ventures into the real world in search of a companion. According to Santat, the book is dedicated to his son whose first word for bicycle was "beekle."
Santat will be honored by the American Library Association(ALA) in June.
To learn more about Santat's work and his reaction to winning the Caldecott, visit Publisher's Weekly.
Related Story:
Finding Diversity In Children's Books