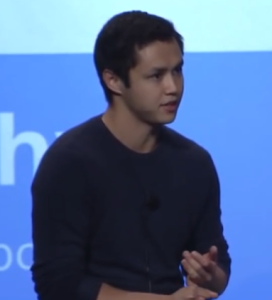 Forbes has named Snapchat co-founder Bobby Murphy the second youngest billionaire in the world, reported ABS CBN.
The 26-year old is said to be worth $1.5 billion. Murphy grew up in Berkeley, California and his mother immigrated from the Philippines.
It was Murphy who developed the photo messaging app which makes photos disappear almost as soon as they are seen.
Murphy is considered the brains of Snapchat while fellow co-founder Evan Spiegel is considered its face.
"I'd describe him almost like a monk," said a long time Snapchat employee. "I don't think I've ever seen him upset."
You can hear some of Murphy's thoughts in a video posted on ABS CBN.