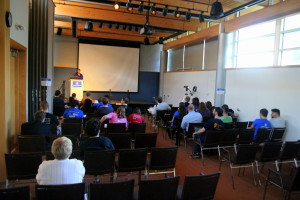 A study has found students tend to give lower ratings to professors with common Korean and Chinese surnames than professors with common Caucasian surnames, reported Bloomberg.
Researchers at Georgia State University studied the ratings of over 2,000 mathematics professors on the site, Ratemyprofessors.com.
Georgia State researchers noted that students rated math professors with European surnames 0.6 to 0.8 points higher than professors with Asian surnames with respect to clarity and 0.16 to 0.4 points higher on helpfulness.
"Students are responding to that extra effort that they may have to put in to understand them. They seem to to be doing so in a way that downgrades those instructors' abilities," stated the author of the study, Nicholas Subtirelu.
The study also notes that students remarked frequently to the accents of the professors with Asian names with comments such as "HE BARELY SPEAKS ENGLISH," "don't take him unless you know Chinese," and "did not understand a single word he said all quarter."
The researcher even found bias in some of the compliments given to Asian professors.  For more on that, click here.