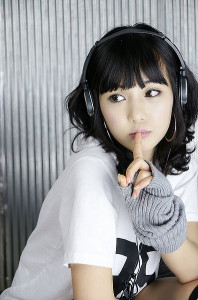 A simple Google search exemplified how society views Asian women (Photo by Kim Boek).
The search turned up full body shots of Asian women in various sexual poses versus head shots of white women appearing professional.
It was a demonstration that kicked off a panel at the University of Washington on objectification and sexualization of Asian women, reported The Daily.
"I hope people come away from the event with a new perspective or a new angle to look at how Asian women are being portrayed in the media and what Asian women have to go through," said Michelle Le, one of the organizers.
The panelist say stereotypes have an impact of people even if you realize they don't represent reality.
"If you don't fit into that norm of what you're seeing on Google, you feel worse than nothing," said Michelle Liu, a UW English professor. "Even if consciously you know that's not how it's supposed to be, it's still in the air you breathe when you grow up in the United States."
You can learn more about what was discussed in The Daily.