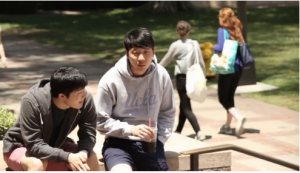 There is much that separates Cambodian Americans from other Asian Americans, wrote Christina Nhek in a blog for
APALA, the Asian Pacific American Labor Alliance.
Although Nhek received her college degree and is now attending graduate school, she is the exception among Cambodian Americans. Southeast Asian Americans have some of the lowest high school graduation rates in the nation. Specifically, just 35.5 percent of Cambodian American adults have a high school diploma or equivalent.
"As Cambodian American, I am not part of mainstream Asian American communities," she wrote. "Growing up, I felt I had to defend or point out that I wasn't Chinese or Filipino. Oftentimes, when I corrected people about my ethnicity, they didn't readily recognize or know where Cambodia is."
Unlike other immigrant groups who came to America voluntarily for a better life, Cambodians and other Southeast Asian Americans came to escape genocide, starvation and war.
Many older generation Cambodians rarely talk about the war with those younger as a huge generation gap exists.
Nhek hopes by being an exception in her community, she can help bring hope to other Cambodian Americans. You can read her story in APALA.