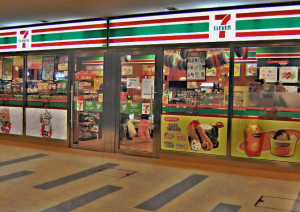 A lawsuit filed in December alleges the 7-Eleven corporation removed franchise ownership from South Asians, so they could place the stores back under corporate ownership, reported NJ.com.
Ian Shehaiber, a former employee that filed the lawsuit in Middlesex County, NJ tells NJ.com he was responsible for an initiative called, "Operation Take-Back" or the Philadelphia Project. The mission was "to rid the 7-Eleven system of South Asian (particularly Indian) franchisees who were deemed to be no longer part of 7-Eleven's vision," according to the lawsuit.
7-Eleven claimed some stores have been stealing which is why the initiative was planned.
Shehaiber's lawyer Gerald Marks writes "Since 2012, 7-Eleven has taken action to dehumanize, harshly ridicule, interrogate and disenfranchise Indian franchisees for the purpose of re-taking their stores and re-selling them at a profit." Shehaiber even said he attended meetings that included racist remarks towards the Indians.
Margaret Chabris, a spokeswoman for the 7-Eleven corporation based in Dallas, TX confirms the company suspects some franchisees have been stealing from the company,  but denied the lawsuit's claims 7-Eleven is discriminating against South Asians.
NJ.com reports that Shehaiber believes he was eventually fired in January 2013 because of his Christian faith and his supervisor's alleged "contempt for non-Muslim people."
Last week, 7-Eleven asked the case to be moved to a U.S. District Court because it involved federal labor and discrimination laws.
You can read more about 7-Eleven's response to the lawsuit and the allegations in NJ.com.