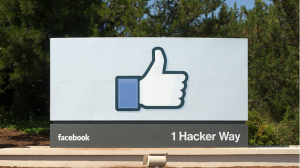 With many eyes in Silicon Valley still on the sex discrimination suit filed by Ellen Pao against venture capitalist firm Kleiner Perkins Caufield & Byers, a lawsuit filed by another Asian American is shaking the high tech world.
The Mercury News reports former Facebook employee Chia Hong has sued Mark Zuckerberg's company for discrimination.  The Taiwanese American alleges the company fired her in 2013 after she complained about discrimination and harassment.
Hong's attorney works for the same law firm that filed Pao's case, Lawless & Lawless.
"In this case we have substantive disagreements on the facts, and we believe the record shows the employee was treated fairly," a Facebook spokesperson said in a statement.
Hong says she was asked why she wasn't a stay at home mom, was ordered to plan parties for male co-workers and her ideas were ignored during group meetings.
Hong's suit listed specific examples of how she says she was discriminated against. You can read about that in the Mercury News.