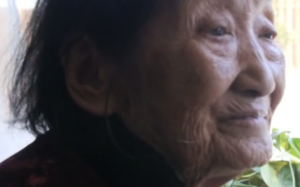 New figures from the State Department indicate its common for current US citizens to bring their parents from Asia to join them in this country, reports Asian Fortune.
Last year, 30,602 immigrants from Asia were parents of US citizens. It's believed that many of these parents are brought over to assist in taking care of the children. These elder parents can be slow to adopt to the American language and customs, and as a result, fall into social isolation, according to Abul Hossen of Shahjalal University of Science and Technology.
"Because of their recent arrival, unfamiliar social environment, poverty, poor health and communication problems, it is difficult for them to participate effectively in the economic, social, political and cultural life. As a result, they become alienated and isolated from the mainstream society," Hossen wrote in his article for the Journal of International Social Issues.
A University of California study found Filipino, Korean and Vietnamese Americans were more likely to report symptoms of mental distress than non-Hispanic whites. The same study also found those who are limited English speakers are more likely to experience this.
You can read an in-depth look at efforts to stem this tide in Asian Fortune.