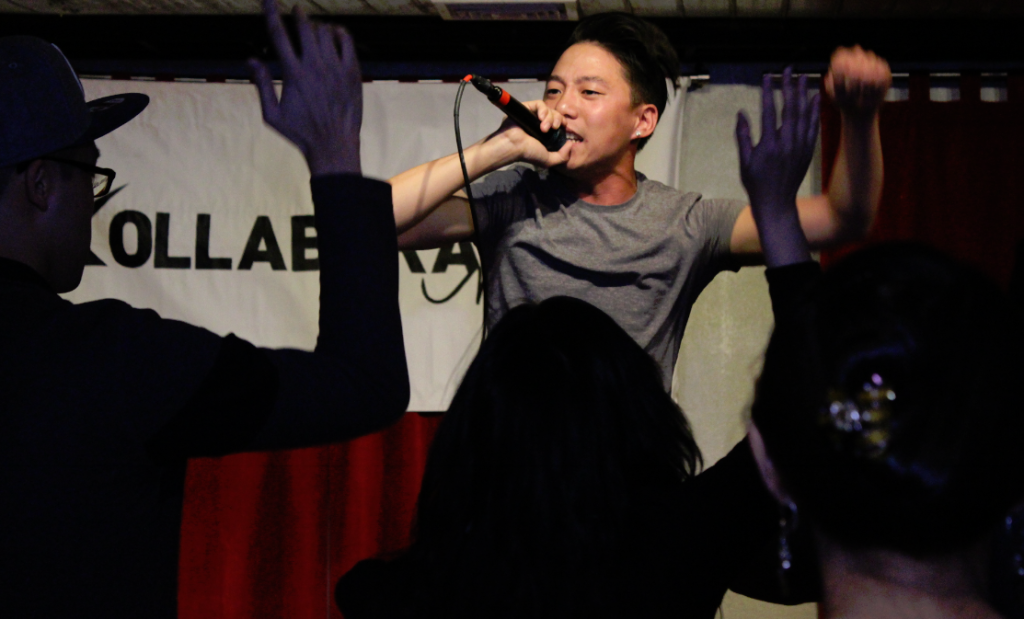 Story & Photos By Shirley N Lew
Dan Matthews is an emerging alternative rap-artist and a Korean adoptee. He's been using his his first album Stuntman to express an identity shaped by his search for his biological family in Korea.
His second album Asian-ish is being released this year.
Born as Park In Soo, Matthews was adopted when he was just several months old and now lives in California. In 2013 he found his biological family. What he didn't expect to learn was that he has an identical twin brother who also likes to rap!
"That was crazy," Matthews said about his twin, and "so cool that he also likes to rap." Matthews told me he is still shocked and processing all that he's learned about his biological family.
New York City was the third stop of his Asian-ish Spring tour that kicked off earlier this month. I caught up with him on the pre-album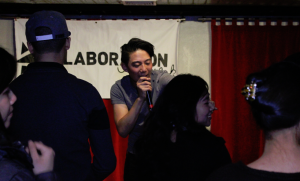 release party last Sunday at Jebon Sushi Restaurant.
I had the chance to interview him for a few minutes before the concert started. (Apologies for the technical issues)
An eight-part video series available on YouTube was created to chronicle Matthews' search for his biological family. He eventually flew to Korea to meet them in 2013. There is also a video on his brother's visit to California which was quite entertaining, but part three in my opinion is a tear jerker.
His song Is There Anybody Out There? from Stuntman is the theme song for the videos.  The song expresses his confusion about who he is, his desire to belong and his concern about whether he would be loved.
"Meeting them for the first time was kind of strange, " Matthews said about his Korean family. "They grabbed and hugged me for a very long time."
"For Asian Americans, the amount of content (online) is like this," he said, as he shows about a four inch gap between this forefinger and thumb. "But for adoptees it's even smaller," as he explained to the audience in New York City.
During his visit to Korea, he is seen connecting with other adoptees at a Korean adoptee conference and also visited the orphanage he lived in as baby.
"It was so cool to meet other adoptees at the conference for support before I met my family the next day," Matthews remarked.
During the visit to the orphanage, Matthews had a discouraged look on his face as he saw so many babies up for adoption.
After meeting his biological family, Matthews said he now identifies himself as a Korean American whereas he used to say, Asian American. He continues
to connect with his biological family via Skype.
Matthews' heavy tour schedule runs through May and includes a lot of college campuses. According to his website, he currently works as the Director of Productions at International Secret Agents, an Asian American media network founded by Far East Movement and Wong Fu Productions.
You can learn more about Matthews on his Facebook page and website.