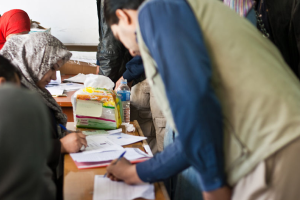 A newly passed Oregon "Motor Voter" state law will automatically register voters when they receive or update their driver's license. Analysts claim that the law will increase the population of registered AAPI voters by 20,000, reports NBC News.
As the AAPI community has the lowest national voting rate, the impact of this law will be closely monitored by key community activists and members.
According to UC Irvine Professor of Public Policy Karthick Ramakrishnan, increasing Asian American rates of voter registration is a major step in increasing Asian American political representation.
"Getting Asian Americans empowered to vote involves increasing voter registration, the largest step. [Oregon's new law] is impressive and it will be interesting to see how other states follow suit." Ramakrishnan said.
For an in-depth interview into these voting issues, visit NBC News.