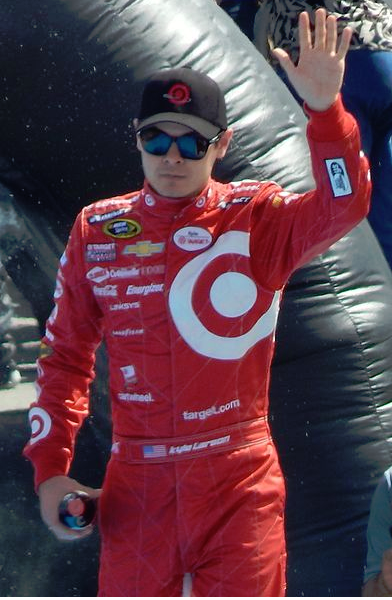 Sprint race car driver Kyle Larson is being held for evaluation at a Virginia hospital following a fainting spell  and is out of today's race in Martinsville, reports Yahoo.
The incident happened yesterday during an autograph session.  He has been evaluated at two area hospitals.
"Although all tests came back negative and Larson feels completely fine, the doctors felt he should be held for more testing today," Chip Ganassi Racing said in a statement.  "Subsequently, Larson will be unable to race today in the STP 500 in Martinsville."
The 22-year-old Japanese American has eight top five finishes in 45 career starts in Sprint Cup Series racing. He is considered one of racing's rising stars.