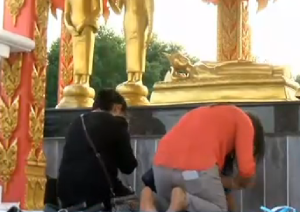 Thousands of Laotians from Louisiana and beyond are descending on Iberia Parish this weekend for the Laotian New Year celebration, reports KATC.
Unlike the Lunar New Year which is usually celebrated in February, the Laotian New Year is celebrated each year in April.
Laotian refugees created the Lanexang village in the 1980s and the site has become the go to place in the region for Laotian New Year festivities.
"Right now it's happening in the motherland in Laos, but to have that here it means a lot to younger generations like me," said Amonelath Xanamane, a vendor at the celebration.
You can hear what the New Year means to Laotian Americans in the video below from KATC.