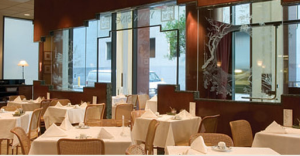 San Francisco's Yank Sing Restaurant is unlike most Chinese restaurants in the city by the Bay.
Its surroundings are elegant.
Its customer base ranges closer to the upper middle class.
Its two locations are outside the ethnic enclaves of Chinatown or other San Francisco neighborhood's with a large Chinese concentration.
But unfortunately, what makes it similar to many Chinese restaurant, is management withheld tips from its workers and made them work extra hours without overtime and sometimes without even pay.
That's changed now that a settlement has been negotiated providing workers $4 million in overtime and back wages.
Vanessa Hua in a piece for San Francisco Magazine profiled the workers behind the revolt and learned what made the huge victory possible.
She reports the courage and  bravery in standing up to their bosses set them apart from others who have won similar settlements.
"These workers were starting from scratch, and the campaign grew so quickly and so big," says Winnie Kao, litigation director of the Asian Law Caucus, who alongside the Chinese Progressive Association, provided legal support to the workers.  "I've never been a part of anything like this, of this size and strength. The courage that the workers showed was inspiring."
She explained 75 percent of the wage claims received by the Asian Law Caucus are usually filed by workers after they leave the job. Not the workers at Yank Sing. They decided no matter where they worked, they would face similar working conditions and decided to stay and fight it.
At first they met outside the restaurant in secret. Husband and other family members advised them not to pursue their complaints out of fear they would lose their jobs. But as workers began talking more and more to each other, they felt less alone and learned the others faced similar conditions and had similar concerns.
"I was pretty scared," said Zhen Li who would eventually emerge as one of the leaders among the workers.  "It was just a few of us going to meetings,"  But with all the support and encouragement, I started to have more courage."
You can learn more about where Li got her courage and how the worker ultimately sat across the negotiating table with management to win their $4 million dollar settlement in
San Francisco Magazine
.