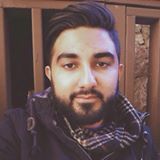 Muslim American students at San Jose State have begun to speak out and spark a campus-wide conversation on their own identity and heritage.
According to the Spartan Daily,  sociology major Zain Ahmed, feels that "society tends to give Middle Eastern people an identity as terrorists or backward zealots, particularly if they are bearded like him."
African American student Gary Daniels has personally taken an interest in the struggle of these Muslim American students to reclaim their identity.
"People need to learn about different cultural identities and struggles in order to build solidarity and break down the negative connotations. Don't try to educate a person of another struggle or another race on their struggle," Daniels said.
To learn more about the struggle these students face, see the Spartan Daily.