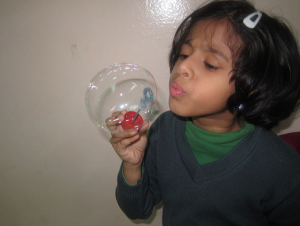 It's called the Asian bubble and its especially noticeable on college campuses.
You also see it in daily life all around–Asians hanging out mainly with Asians.
You could probably say the same about Blacks, Whites, and Latinos.
We live largely in a segregated society. It's not so much that we're all racist. We tend to associate with those most like us and so much in society is still defined by race.
Students at Northwestern gathered to discuss the Asian bubble, reported the Daily Northwestern.
Students looked at the causes of the bubble and wondered whether the bubble needs to be popped.
Professor Ji-Yeon Yuh led the discussion. She traced the Asian bubble to such factors as neighborhood segregation. Historically, Asians were confined to living in specific neighborhoods. As time evolved, a support system developed and Asians were largely attracted to these neighborhoods by the language and cultural services there.
She encouraged the students to step out of their comfort zones.
"We all felt that we were in an Asian bubble, but we had a lot of differences in why we think it came about, and how it came about for us personally," said Ding Wang. "Some people felt like we were forced into (the Asian bubble) as well … So I guess it's the contrast that is really exciting to talk about."
Do you live in a bubble?