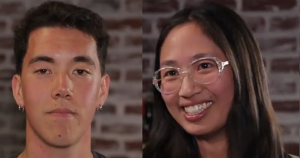 Ask most Chinese, Japanese and Koreans and they'll tell you, Asian glow is real.
Asian glow is the tendency for many East Asians to turn beat red when they drink.
Buzz Feed  turned to Dr. John Seto to get some answers.
"Asian glow is a build up of a toxic metabolite of alcohol." said Seto.  "Probably about 50 percent of Asians turn red. You drink alcohol. It gets broken down into a toxic substance called acetaldehyde and that's what causes flushing. It can also cause fast heart rate. It can cause nausea, headaches. That's bad stuff.

"In Asians, they have a problem because they can't get rid of this. They have an enzyme that is actually 50 times more effective in getting rid of the alcohol and turning it into this toxic substance."

Those who experience Asian glow do have one possible solution. Dr. Seto suggests taking a common Histamine blocker known as Pepcid.
Does it really work. Watch the video on Buzz Feed to find out.
If you have Asian glow, share your remedies.