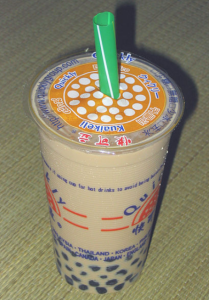 Kudos to the Daily Northwestern, a campus paper at Northwestern University in Evanston near Chicago, which devotes a weekly column to share the opinions of those from marginalized communities on campus (Photo by Richy).
In the latest column from sophomore Bethany Ao, she talks about the gaps between subgroups within the Asian American community and the difficulty in bridging those divides. As a Chinese American, she finds comfort in working at a local bubble tea shop where she gets to introduce a bit of her culture to others.
Last year Bethany recalled in another column her experience going on a student trip to China with mostly other white students. She admits she felt both ostracized and embarrassed for speaking Chinese, in of all places, China.
It's great that the paper allows students of color and others on the fringes of society to share a bit about themselves, and in turn, hopefully bridge the divide among us. A big part of journalism is exposing readers and viewers to something new. It's not a coincidence the word new can be found in the word news. . Diversity should be a big part of that.