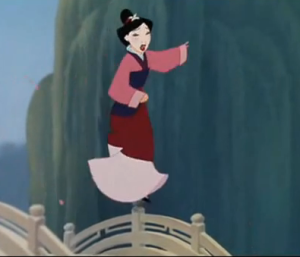 When you think of superheroes, you might think of Superman, Batman, Avengers, maybe even Wonder Woman.
But how many of you think of Mulan?
According to Melinda Yeomans of Southern Illinois University, Mulan is a warrior princess who is both compassionate and strong.
The Daily Egyptian reports Mulan and other women characters will be explored in a lecture titled Leadership through the lens of the hero and heroine's journey at Southern Illinois University.
"We celebrate these heroes and heroines of all cultures because they exemplify the characters that we admire and help bring out the potential in our own character," Yeomans said.
Professor Fang-Yu Li agrees saying Mulan counters ideal of both Eastern and Western cultures of a patriarchal society.
"It is a character that is a symbol for a female or Asian raised to counter the patriarchal system," Li said.
You can read about Mulan's message to young girls in the Daily Egyptian.