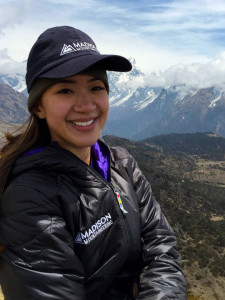 A Thai American doctor from New Jersey is among the more than 3,700 people killed in the 7.9 Nepal quake, reports the Bangkok Post.
28-year-old Marissa Eve Girawong died in an avalanche that hit her base camp on Mt. Everest. Girawong worked for the Seattle-based Madison Mountaineering.
"It is with deep sorrow and profound grief that we can confirm the loss of our Everest/Lhotse base camp doctor, Marisa Eve Girawong," wrote  Madison co-founder Kurt Hunter  "Eve perished in the aftermath of the avalanche that struck the base camp area following the devastating Nepal earthquake earlier today.
"Our thoughts and prayers are with Eve and her family and friends."
Girawong is described on Madison's website as an avid indoor and outdoor rock climber and a mountaineer who has successfully reached the summits of Mt. Washington and Mt. Rainier.
She completed her medical training at John Stroger Hospital in Chicago and was in the process of completing her second Master's degree in mountain medicine at the University of Leicester (UK).
Just hours before the quake, she wrote on Facebook that she was craving sushi.
You can read about the safety of her other team members in the Bangkok Post.
RELATED STORY: