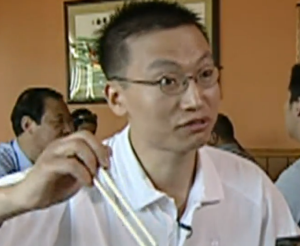 A review of court records by the Chicago Sun Times has revealed a federal raid at restaurants owned by the unofficial mayor of Chicago's Chinatown was connected to an investigation about tax evasion.
Nine restaurants belonging to Tony Hu were raided in October.
The court records details discrepancies between what was in the books and what was declared in tax statements.
Hu has since sold off many of his Chinatown restaurants and says he wants to concentrate on his business ventures outside of Chinatown. He has not been formally charged in the case.
Many of the investigators dined at Hu's restaurants for a year. To find out why, you can read the Chicago Sun Times.
RELATED STORIES
Tony Hu Comments on Raid of His Chinatown Restaurants