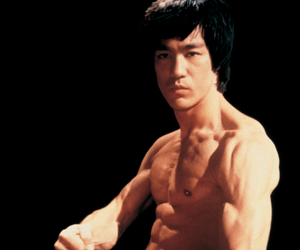 Bruce Lee is a hero to many Asian Americans.
Not only did he have a strong charismatic screen presence, he also combated the image of the Asian American male as nerdy and weak.
In her blog for the Hooded Utilitarian, Em Liu reaffirms that, but goes on to disagree with those who say Bruce Lee single-handedly chopped down the stereotype of the Asian American male as asexual.
She points out even in Enter the Dragon, while Williams and Roper enjoyed the company of sexual slaves, Bruce chose his woman because she was an undercover agent and they could exchange information.
What do you think? Is Liu taking the asexual stereotype too literally or is she right that Lee was not given the opportunity to expand his characters beyond a martial arts warrior?
Read Liu's blog in Hooded Utilitarian and share your thoughts.