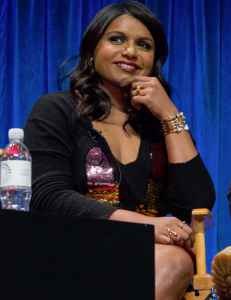 One of just four broadcast network programs with an Asian American playing the lead role has been cancelled.
Fox announced yesterday that The Mindy Project would not be returning to their network for a fourth season.
Fans are still waiting to hear about whether CBS will renew Stalker starring celebrity couple Maggie Q and Dylan McDermott, Elementary starring Lucy Liu and Jonny Lee Miller and Fresh Off the Boat starring Randall Park, Constance Wu and Hudson Yang.
Earlier this year, ABC cancelled Selfie starring John Cho and Karen Gillan before all 13 episodes could even be televised.
The 2014 season has been dubbed the year of diversity. There are nearly 250 Asian Americans in recurring roles on network television this season.
The Mindy Project is reportedly in negotiations to get a two season run on Hulu.
Mindy Kaling hinted something was in the air when she posted this video on Instagram.

Fans of Kaling can also look forward to her upcoming book. People Magazine reports that her second book, Why Not Me, is due out in September. Kaling is promising to spill celebrity secrets.
(An earlier version of this story did not mention Lucy Liu and Elementary)