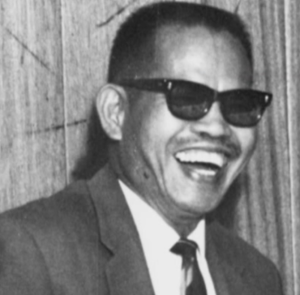 Delano Manong, a film about the Filipino American farm laborers' role in the Delano strike of 1965, has been nominated for an Emmy Award for best Cultural/Historical Program.
The film is directed by Marisa Aroy and features the role labor leaders Larry Itliong and Philip Vera Cruz played in the historic movement.
"Growers like to play off of the ethnic groups," former farm worker Alex Fabros explains in "Delano Manongs." "You can always break a strike. If the Mexicans are striking, you call in the Filipinos and pay them a nickel more. When the Filipinos go on strike, the Mexicans are going to cross over and scab and they get to make the money. So no one ever really wins."
But Itliong and Cruz wouldn't allow that to happen. Instead they reached out the Cesar Chavez and two competing unions of Filipino Americans and Mexican laborers merged into one to form the United Farm Workers.
You can learn more about Delano Manong in the Inquirer and you can watch a clip from the film and hear reaction to it in the two videos below.