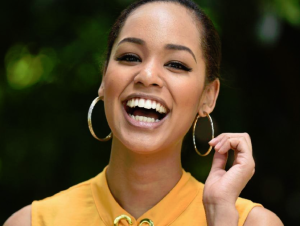 Ariana Miyamoto hopes to use her platform as the new Miss Universe Japan to push for greater acceptance of hafu or mixed-raced Japanese, reports the New York Times.
"The reporters always ask me, 'What part of you is most like a Japanese?' " "I always answer, 'But I am a Japanese.' "
"I had hoped winning Miss Universe Japan would make them notice that,"
Miyamoto is the first African American/Japanese to win the title of Miss Universe Japan in a country where there are not many hafu.
Other hafu are glad Ariana is seizing the moment.
"Ariana gives us another opportunity to challenge the old assumption that you have to look Japanese to be Japanese," said Megumi Nishikura, who is part Irish and has co-directed a documentary titled Hafu.
You can read about some of the challenges Miyamoto has faced and reaction to her push for greater acceptance in the New York Times.