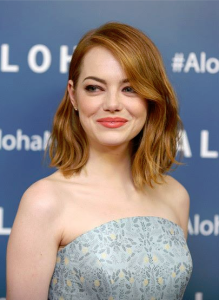 The Sony picture Aloha which opened this weekend to mostly poor reviews features Emma Stone as Allison Ng, reports the Huff Post.
Aloha scored 18 percent on Rotten Tomato and has been criticized by the Media Action Network for Asian Americans for its casting of no Asian Americans and Pacific Islanders in any significant speaking roles.
Stone's character is described as a quarter Hawaiian and a quarter Chinese.
"It's so typical for Asian or Pacific Islanders to be rendered invisible in stories that we're supposed to be in, in places that we live," Guy Aoki of MANAA said. "We're 60 percent of the population [in Hawaii]. We'd like them to reflect reality. "
Sony has not directly addressed the criticism, choosing instead to comments on concerns the film is a cultural appropriation of Hawaiian culture.
You can read reaction from author Celeste Ng and Racebending's Marissa Lee in the Huff Post.