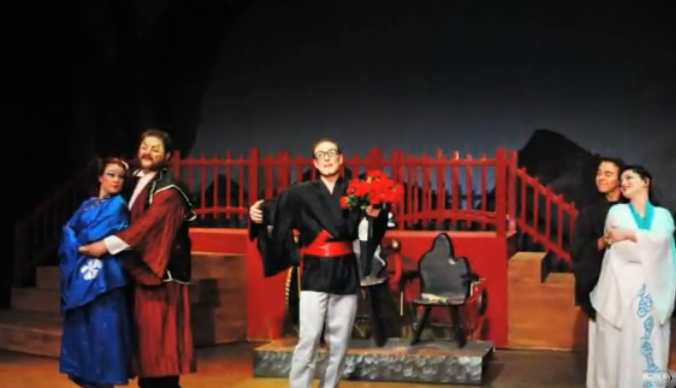 Just a year after a Mikado controversy in Seattle erupted, a similar one is steaming in Denver.
KDVR reports this weekend's opening of the Mikado does not feature a single Asian American cast member.
"It's what Asian Americans call yellow face. It's disrespectfully showing Asians and not even hiring Asians to play Asians," said Gil Asakawa, a Colorado resident and author of Being Japanese American.
The show is set in a fictional town in Japan and is known for its stereotyping of the Japanese.
It opens at the Elaine Wolf Theater and is put on by the Empire Lyric Players for a one week run.
"We don't do the quick geisha walk, we don't speak in funny accents, and it's very clear we are Victorian British players putting on a show that happens to take place in Japan," said Michael Risner who directs the play.