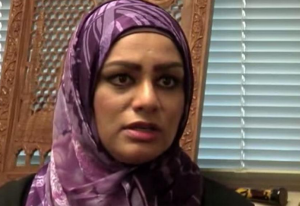 A campus chaplain from Northwestern University is charging United Airlines with discrimination after an on-board incident with a flight attendant and passenger, reports the Chicago Sun Times.
Tahera Ahmad accused the flight attendant of making a derogatory remark to her after she requested an unopened can of Diet Coke.
Ahmad says the flight attendant replied "Well, I'm sorry. I just can't give you an unopened can, so no Diet Coke for you. We are unauthorized to give unopened cans to people, because they may use it as a weapon on the plane."
When Ahmad pointed out that the passenger sitting next to her had an unopened can of beer, the attendant quickly reached over and opened the beer can.
When Ahmad asked other passengers if they had seen what happened, she said the passenger across from her said "You Muslim, you need to shut the f— up,"
The flight attendant later apologized as did the pilot who walked her to the counter so she could file a formal complaint.
You can read about the reaction from United and on social media in the Chicago Sun Times.