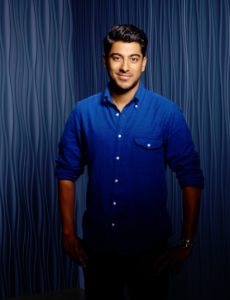 ABC Family has cast Indian American actor Ritesh Rajan for the new show, Stitchers, according to India West.
Rajan will play Linus Ahluwalia, a nerdy biological engineer, who investigates mysteries in what ABC has called a "procedural drama."
Rajan started his acting career as a fire solider in the 2010 film, The Last Airbender, and has had minor roles in a few TV shows. Rajan's next character is very similar to others portrayed by Indian Americans attempting
to fit into mainstream American media.
Most main character roles for Indian Americans perpetuate false stereotypes, misrepresenting  many Indian Americans.
TV characters adopt English names, such as Tom Haverford (played by Aziz Ansari) on Parks and Recreation, and Kevin (played by Kal Pen) on How I met your Mother.
Indian American actors such as Karan Brar, who plays Ravi on Disney's Jessie, are also often required to speak in Indian accents for their roles, regardless of how they normally speak.
The most common role for Indian Americans has been the geeky outsider, like Raj (played by Kunal Nayyar) on The Big Bang Theory, and Sanjay (voiced by Maulik Pancholy) on Sanjay and Craig.
Indian Americans have very little representation in the media, and this continuous misrepresentation changes how Indian Americans are perceived.

You can find out more about the premise the new show Stitchers in India West.