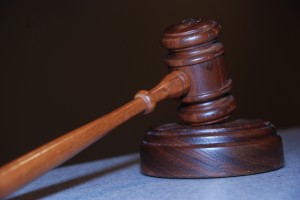 An assistant county attorney in Jefferson County, KY disciplined for written and verbal comments he made about a Korean American family has been suspended without pay pending a county review about similar remarks, reports the Courier Journal.
The suspension came after the paper detailed comments Price made to a domestic abuse victim, a handicapped person, an immigrant and a Black person. Price himself is Black.
You can hear some of those remarks in the video below.
Earlier this week, Price was ordered to undergo sensitivity training after calling a Korean American family "greedy foreigners" in a letter and then later telling a newspaper he assumed they were "illegal aliens" because they spoke with "broken English." A member of the family blasted the punishment at the time as "minimal" and "appalling."
You can read what legal experts are saying about Price's remarks in the Courier Journal.