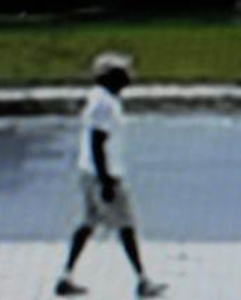 Police are warning owners of Vietnamese nail salons in Charlotte, North Carolina to be alert for a suspect who may follow them home and burglarize them, reports WCNC.
There have been at least six cases connected to the suspect who is accused of stealing more than $150,000 in jewelry.
None of the robberies have occurred at the salons themselves.
The suspect is described as between 5'10" and 6'1″, weighing 180 to 200 pounds and walks with a noticeable limp. Authorities released a picture of the suspect in the hopes somebody might recognize him.
Police say the key is to pay attention to your surroundings.
"Somebody looking at you a little too long, a car that has followed you, just something that doesn't look right, you've never seen that person or that vehicle before," said Captain Cecil Brisbon.
Owners say they are scared, but declined to talk on the record to the media.