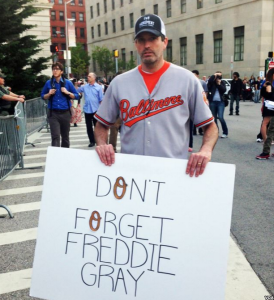 Korean Americans whose stores were damaged during the rioting after the death of Freddie Gray are going through the difficult process of rebuilding, reports the Baltimore Sun.
About 100 of the 380 stores damaged during the rioting were owned by Korean Americans. Despite some news report and widespread speculation on social media, several store owners said they do not believe their stores were targeted because of their ethnicity. They say they just happen to be in the hardest hit areas where many of the stores happened to be owned by Korean Americans.
Grace Lyo is known as "mama" to many of her customers. She reacted angrily when a passerby suggested it would be senseless to rebuild. She even hopes to expand by buying the house next door. A customer gives her a hug as she recalled her experience to a reporter.
"We are just like family," she said.
About 23 of the stores damaged are liquor stores and the city is trying to pressure them to rebuild in neighborhoods currently zoned for liquor stores. The liquor stores owners say they are unfairly being blamed for crime in the neighborhood.
Other store owners are suing the city, claiming it did not do enough to protect their businesses.
Interest free loans of up to $35,000 are being offered by city, state and federal agencies.
You can learn about the history of Korean American businesses in Baltimore and the frustration of those who want to leave in the Baltimore Sun.