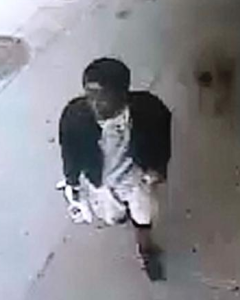 New York Police have released video of a suspect in three separate incidents striking Asian women with a hard object wrapped in a paper bag.
One of the victims talked exclusively to WABC's Lucy Yang.
"The guy just comes from behind and then tried to talk to me," said the 34-year-old victim who has stitches above her eye. She says "until police get him," she is scared to go out. She said the man complained that Asian women would not talk to him or give him their numbers.
In the pictures released, the suspect appears to be of average build and height.
All three attacks happened in Manhattan to women between the ages of 29 and 35 years old.
Anyone with any information is asked to call Crimestoppers at 800-577-TIPS.
You can hear the victim describe the attack in the report below from WABC.