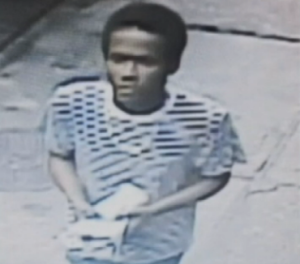 NBC New York is reporting that Tyrell Shaw, the suspect in attacks on at least four Asian women in New York, has been found dead from an apparent suicide.
His body was found inside an elevator shaft on 766 Madison Avenue where he apparently hanged himself. His body is believed to have been there for several days leaving a foul odor that some employees in the building could no longer tolerate. It is not exactly clear how long his body has been there or how he entered the elevator shaft.
Shaw was allegedly playing what he called a nose game by hitting Asian women in the face with a blunt object, because he said he was rejected by them. He blogged about the attacks and his potential suicide.
The latest victim was attacked earlier this month on Mulberry Street in Chinatown, which caused the community to print and distribute fliers in Chinese to keep a look out for suspect.
Read more about Shaw's suicide on NBC New York.
RELATED STORIES
Suspect Identified in Attacks on Asian Women in New York
NYPD Investigating Attacks on Asian Women as Bias Crimes