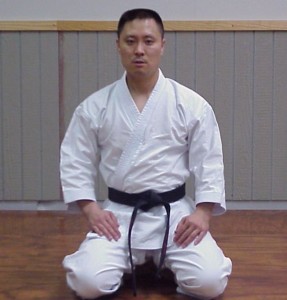 Visitation will be held today for slain Cincinnati police officer Sonny Kim, reports the Dayton Daily News.

A private service will be held tonight for police officers. The general public will be asked to leave.

Kim's funeral is scheduled for tomorrow and his casket will be carried by a wheeled cart pulled by two horses. It's an honor usually reserved for state and military funerals. It is being paid for by private donations.

"It is the honorable way to bury soldiers and police officers," Butler County Sheriff Richard K. Jones said.

A group of Asian Americans plans to attend the funeral to honor the Korean American who was also known internationally as a martial arts master.

There has been an outpouring of grief and support for Kim who is survived by a wife and three sons. A Go Fund Me campaign which originally had a goal of raising $25,000 has actually raised $136,000. The new goal is $150,000. The money will support the family.

The president of the University of Cincinnati has offered tuition, room, board and books for Kim's children to attend the University. Ohio law requires the children of slain officers to receive free tuition, but the U of C's offer goes beyond that, reported Cincinatti.com.