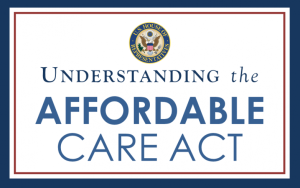 Today was a victory not only for President Obama but also for Asian American groups that have advocated for the benefits granted by the Supreme Court's second ruling upholding the Affordable Care Act, reports NBC News.
The Supreme Court's 6-3 rejection of the challenge to Obamacare will ensure health care coverage for the numerous Asian Americans, Native Hawaiians and Pacific Islanders who signed up when the program was initiated.
An amicus brief from the Asian and Pacific Islander American Health Forum (APIAHF) in the case detailed the prevailing inequalities and lack of resources in the health care system, especially for Asian American minority groups.
The new ruling will guarantee subsidies to all buyers who either buy in states with their own exchange sites or through the federal government site.
Steward Kwoh, President and Executive Director of Asian Americans Advancing Justice-LA, said while this ruling confirms the importance of the ACA, Asian-American groups should keep in mind those still uninsured.
"Now all efforts must be made to ensure that those remaining uninsured individuals have access to affordable, quality health coverage, whether through Medicaid, the Marketplaces, or further health care reform efforts," Kwoh said.