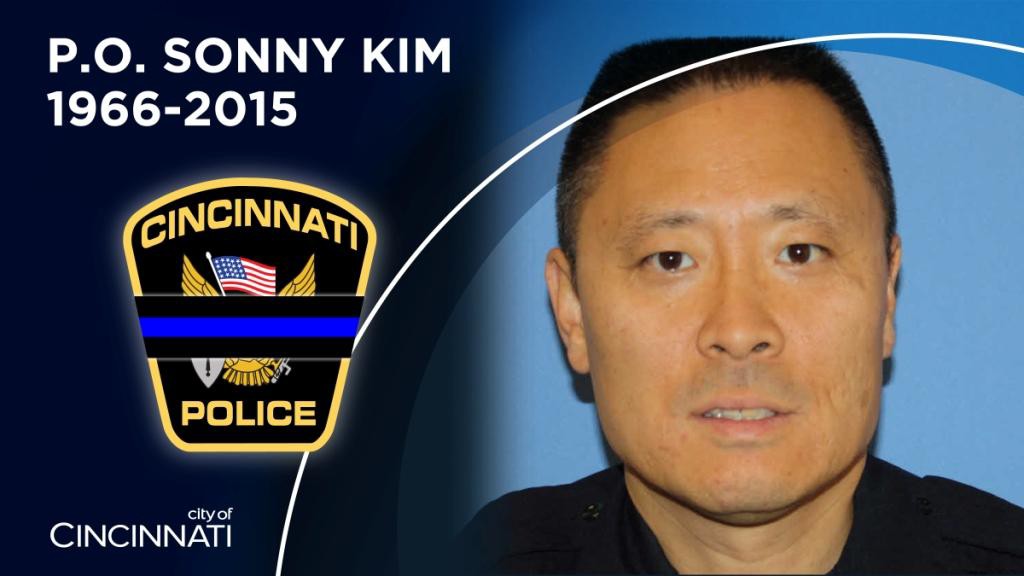 The city of Cincinnati celebrated the life and career of 27-year police veteran Sonny Kim who was fatally shot last Friday while working overtime, reports WCPO.

Kim was killed June 19 while responding to a call from a gunman with erratic behavior. Both men died when Kim confronted the angry gunman at a street corner.

Thousands of officers from the Tri-State and around the country, students from Kim's Japanese Karate-Do dojo, and his family were present at the funeral, held at Xavier University's Cintas Center. Between 25,000 and 30,000 people attended Thursday's visitation.

At the funeral, many spoke on Kim's faithful and hard work as a police officer and his caring nature as a friend, father and husband.

Mayor John Cranley, City Manager Harry Black and Police Chief Jeffrey Blackwell spoke highly of Kim's career, praising his work ethic and thanking his family for the sacrifice. They sent their condolences to Kim's wife, Jessica, and encouraged Kim's three sons – Timothy, Joshua and Jacob – to follow their father's strong example.

They also pledged to learn from Kim's example and strengthen the department's commitment to law and enforcement on the streets.

Kim's brother, Micky, told personal stories of growing up with Kim, and Kim's best friend of almost 30 years, Specialist Buddy Blankenship, spoke of Kim's love for the city of Cincinnati.

Kim's family emigrated from Seoul, South Korea to Cincinnati when Kim was 8 years old. While the family later moved to Chicago, Kim soon returned to the city after graduating from high school to attend the University of Cincinnati. He remained after becoming a police officer at the age of 21.

After the funeral, thousands marched in procession along a 12-mile stretch on Montgomery Road to pay their respects as a motorcade of police cars and police motorcycles escorted Kim's body to Gate of Heaven Cemetery.

The procession began at 1:45 p.m., after Kim's family said their goodbyes in private, and took about two hours.

You can read some of the touching remarks made about Kim on WCPO and in the clip below.