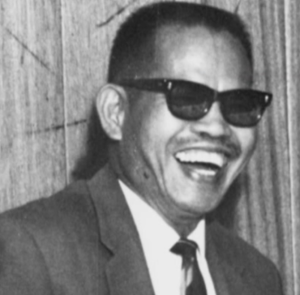 Filipino American labor leader Larry Itliong will be honored in the state of California with a special day each year heralding his contributions to history, reports the Inquirer.
His birthday October 25 has been officially declared Larry Itliong Day by California Governor Jerry Brown who signed the bill into law.
"He was a hero not only to the Filipino American community, but to all Californians and Americans who fought and continue to fight for socioeconomic and racial justice in our state and nation," said Assemblyperson Rob Bonta (D-Oakland) who sponsored the legislation.
Schools will be encouraged to teach about Itliong's life and work. The Agricultural Workers Organizing Committee which Itliong lead started the Delano grape strike in 1965 for better working conditions. Cesar Chavez's National Farm Workers Association would soon join them, and the two groups would eventually merge to form the United Farm Workers.
Unfortunately, Itliong's contributions are often overlooked. You can read more about that in the Sky News.