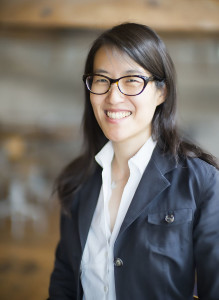 Ellen Pao is a woman of courage.

She took on one of the most powerful venture capitalist firms in Silicon Valley suing them in an unsuccessful sex discrimination case.

The interim CEO of Reddit took down five community boards that had been taken over by trolls who violated Reddit's policy against harassment. .

Knowing that women are at a disadvantage when negotiating pay, she ended salary negotiations at Reddit to help stem the disparity between what is paid to men and what is paid to women.

These are not necessarily popular things to do. They've put Pao in the cross fire and now a petition circulating among Reddit users is demanding that she be fired.

In just one day, more than 85,000 signatures have been gathered through change.org. That's quite a lot of signatures and indicative of the controversial and perhaps unpopular decisions Pao has made.

85,000 signatures is still a small fraction of the 174 million unique users the site has in a single month.

The petition was sparked by the firing of Reddit's popular director of Talent, Victoria Taylor.

Pao ticked off Reddit's many volunteer moderators and users who interacted directly with Taylor.

"We should have informed our community moderators about the transition and worked through it with them," Pao said.
Pao has stuck up for the silent majority–those who have been subjected to the hate of trolls. Those women who work each day and put in as much good work as the man next to them, but for less pay. Now it's time for those people to have Pao's back.
Making change is never easy. Pao tried to do that and now she's paying the price.